Leviathan (1962) - part 2 - Leonard Keigel
So this is my last 12 frames taken from
Leviathan aka Dark Journey
.
13 -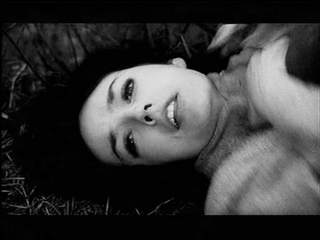 14 -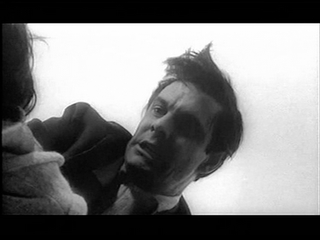 I bet you've never seen
Louis Jourdan
as a stalker !!
15 -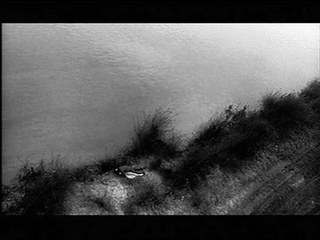 16 -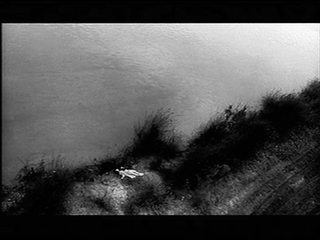 17 -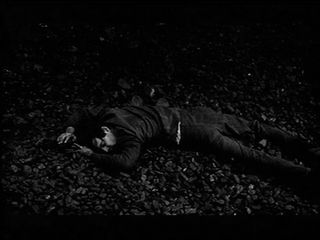 One of his first major film was in
The Paradine Case
Directed by
Alfred Hitchcock
alongside
Gregory Peck
.
18 -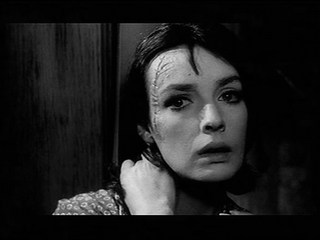 19 -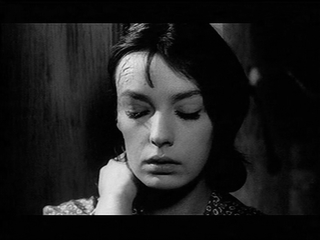 Don't you think that Marie Laforet bears a striking resemblance to
Sally
from
The Nightmare Before Christmas
?
or maybe it's just me !
20 -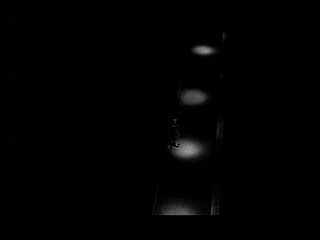 Of course, i also have to pay my tribute to
Nicolas Hayer
, the cinematographer who also filmed "
Le Doulos
" by Jean-Pierre Melville the same year !! He's also responsible for the brilliant filming of
Orphée
by
Jean Cocteau
.
21 -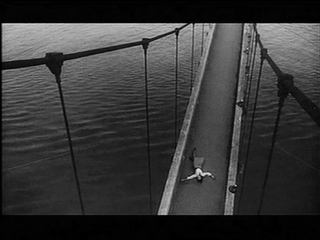 22 -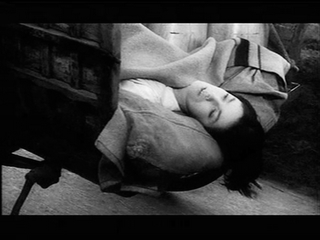 I haven't seen a lot of
Maïtena Doumenach
(
Marie Laforet
real name)'s movies but i doubt she'll be as moving and beautiful as in this movie.
The year after in 1963, her first ep "
Les Vendanges De l'Amour
" will be a huge success in France and her movie career will be put aside. Can you believe it after looking at these moving frames ?
23 -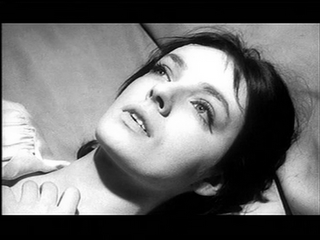 I almost forgot to write about the fantastic score of this movie.
Leonard Keigel use
Arnold Schönberg's Verklärte Nacht
op. 4 (1899) with great care.
You'll be enthralled when you'll hear it at the end when Marie Laforet whispers "I was sure that you'll come". I personally prefer the interpretation of l'Ensemble InterContemporain by
Pierre Boulez
recorded in 1985.
24 -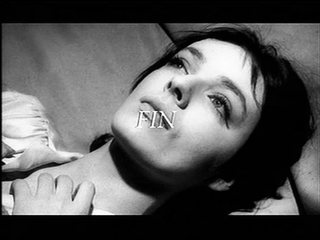 Well, it's time to give you the plot as i only focused on the first part of the movie :
---------------------------------------------------
PLOT
---------------------------------------------------
In this moody and slightly eerie film, Jourdan plays a married tutor in a small French town. He meets Laforet, a young girl who lives in the village, and becomes wildly infatuated with her. His attraction grows into obsession, and he begins following her everywhere. He discovers that she is the mistress of the man whose son he has been tutoring. When Jourdan confronts her, she denies this, and he makes a pass. When she resists his advances, he tries to kill her and disfigures her face permanently. From then on he's on the run, killing an older man along the way.
(
TVGuide
)
---------------------------------------------------
NOTES
---------------------------------------------------
These frames are taken from a broadcast on french cable tv Cine Classics a couple of years ago.
To my knowledge, this movie hasn't been released yet on VHS nor DVD of course.
bonus -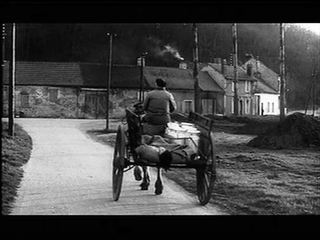 bye bye now...
See you next friday.